About Us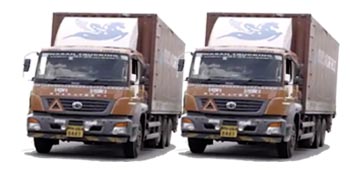 Express Roadways – India's one of the fastest growing Logistics Companies is renowned for its domain expertise and experienced employees in the Transportation sector. Express Roadways understand your logistics and distribution requirements the best and offers the most suitable logistics model and solution for you.

We are backed by a dedicated team of office staff, trained & experienced driver's team, office's across the country and self-owned fleet of vehicles. The operation has been built around understanding the client's requirements. We offer great quality services at competitive prices. Our fleet details are outlined on the site; however, we are expanding and may be able to offer any type of transport or logistical solution for you.

At Express Roadways we're committed to providing you with the most reliable transportation and logistics services to enhance the productivity, delivery management and business needs.

With over 37 branches across India, we are strengthened to provide the best of transportation and logistics services anywhere in India. The companies' recipe for success includes increasing service innovations, performance benefits while reducing costs, transit times, handling, shrinkage and claims.

The company is very rapidly establishing total 3 PL services including warehousing, primary and secondary transportation for its clients with an intent to establish with high level of service levels at a very optimal and economical cost.
company profile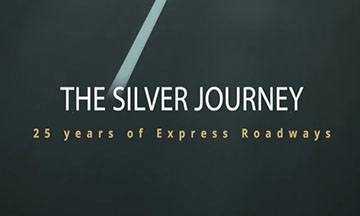 Express Roadways Pvt. Ltd. was formed in the year 1993, the reason being so was that the promoters of the company who were scattered in different parts in India and in different companies came together and realized the need for a transport company which can reach to the nucleus of this service industry and try to satisfy customers with desired services who were already reeling under poor services and limited infrastructure facilities resulting in poor planning and large inventories.

Over the period we grew from a small transportation company to a mid size company where we soon began expanding both in the network and in turnover and have been expanding ever since. We currently enjoy a turnover of 3000 Millions with a network of 37 operational centers in India supported by 700 nos in fleet size. We as an organization are committed to safe operations at different levels of our organization and are sincerely following our safety policy which is Safety To 3M's (Men, Material and Machine) and we strongly believe that by doing the same we will help in protecting the Environment as well.

Transformation happens over a period of time and we were no exception to the same, soon we were topping possibilities and exploring new avenues by taking on our existing customers and mapping their total logistics requirements and providing tailor made solution for each and every customer, where once where we were doing only inbound for some soon transformed into outbound also and by gauging the specifying requirements and also providing warehousing and inventory control for some.